In this tutorial, we'll learn, How We Can Add Notes & Attachments to Leads, Deals & Contacts in Zoho CRM?
For Example: We want to add Notes and Attachments in a Lead.
In Leads Module, Open any Lead in which you want to add notes and attachments.
From the Top Left corner, click on Notes

From here, you can add any notes to this Lead. You can add title. You can attach any file with this Notes.

After adding details, click on Save.

Note is added successfully. You can add more notes, edit or delete existing notes.
Attachments:
To add attachments, click Attach button in Attachments section
You can attach files from six sources:
1. Upload File: means you can attach any file from your device.
2. Documents: means you can attach any document
3. Zoho WorkDrive: means if there is any file in your Zoho WorkDrive's strorage, you can link it too.
4. Zoho Docs: means you can attach file from Zoho Docs
5. Other Clound Drives: to upload files from other cloud drives
6. Link URL: to upload file from any URL
Click on first option, Upload File. You'll see two options:
Click and Upload file
Drag your file
Click on the marked area and browse the file to upload.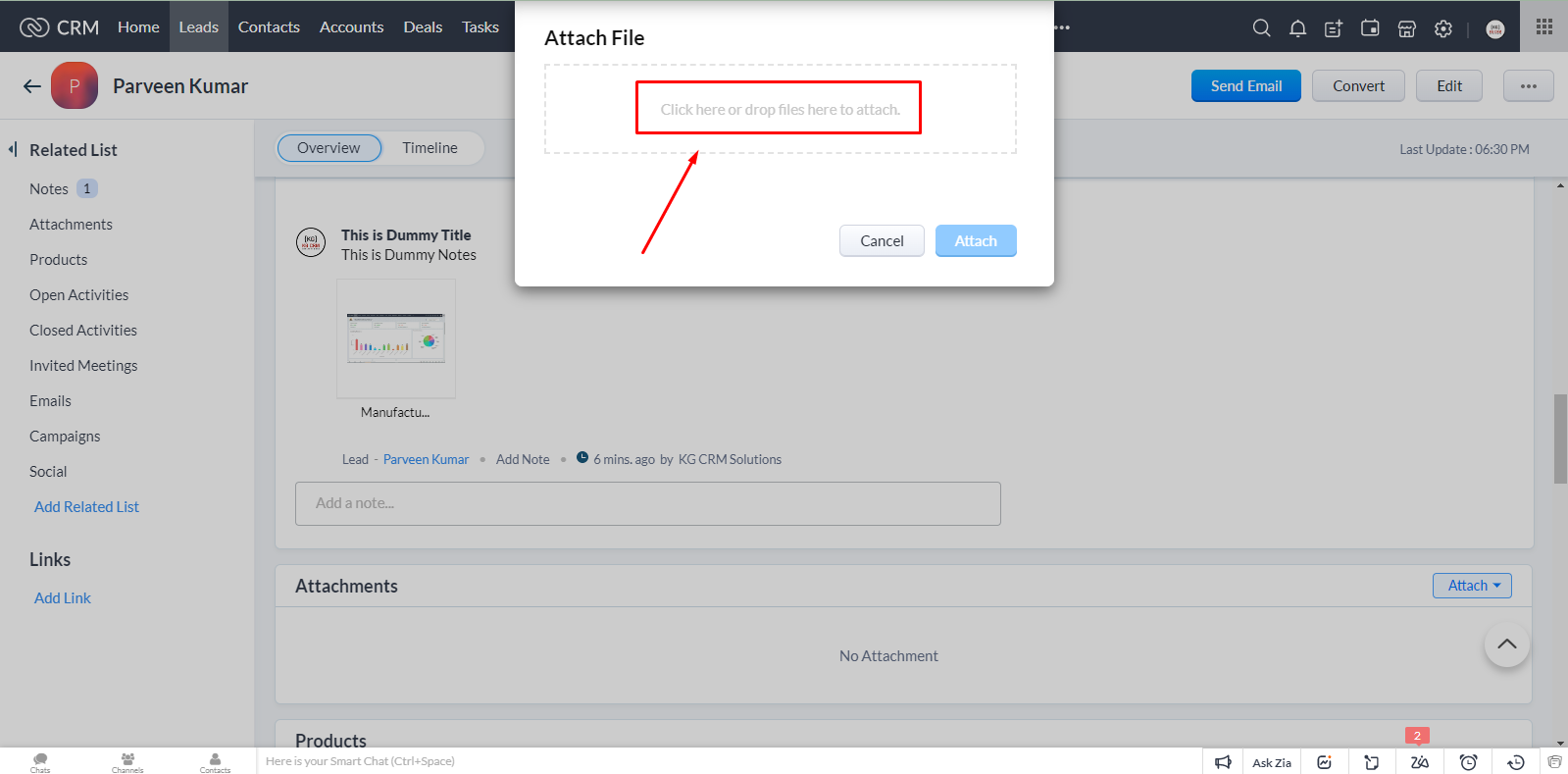 Once the file is uploaded, click on Attach and file be added as an attachment.
You can View, Download and Delete existing files and from Attach button, you can attach new files.
Watch the below step by step video tutorial on how to Add Notes and Attachments in Leads, Deals and Contacts in Zoho CRM?