In this tutorial, we'll learn, how we can renew subscription of our Zoho account. Basically, you'll have to go to your Zoho Account
Then go to Manage Subscription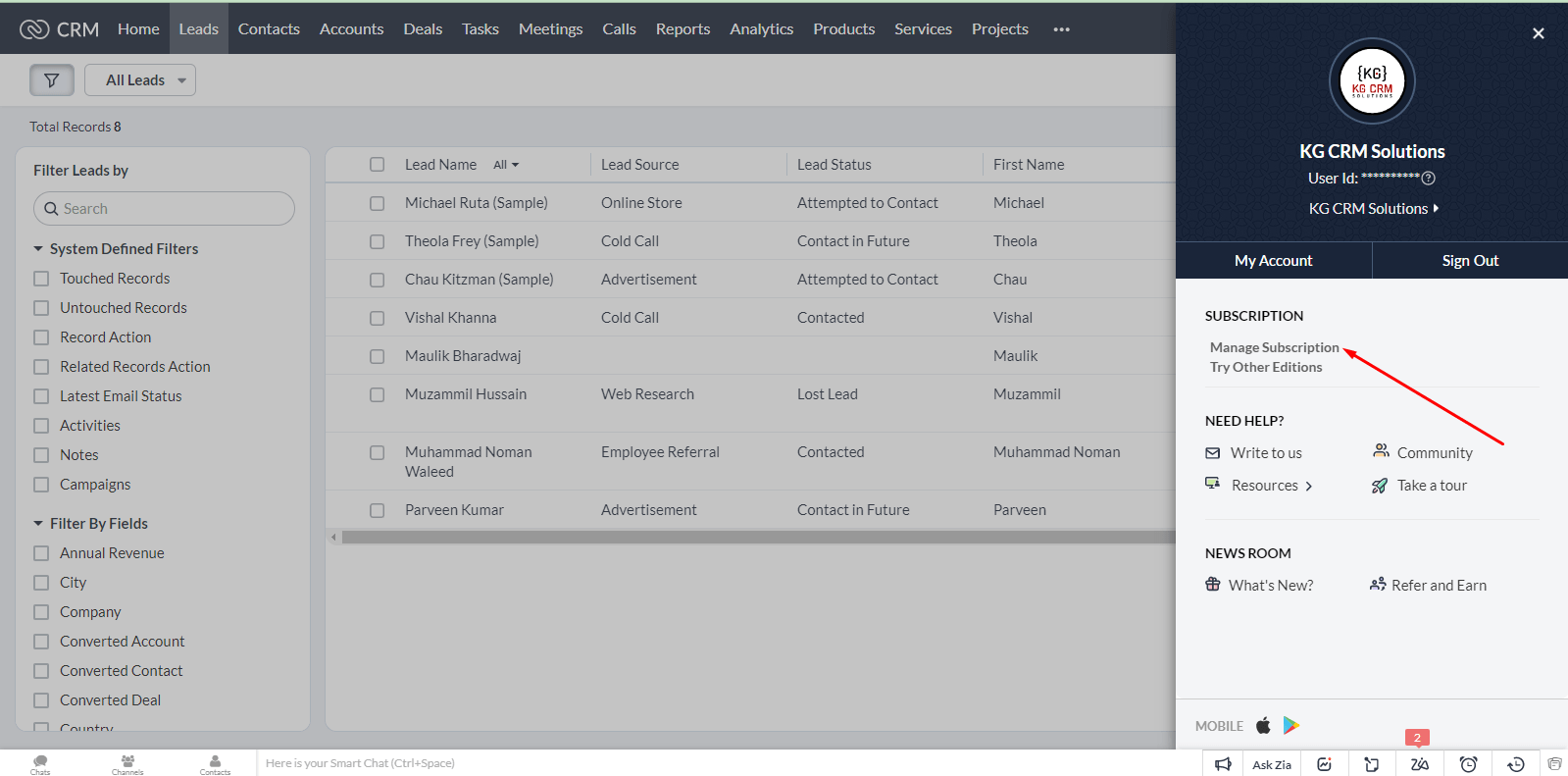 At this page, you'll see your renewal date, and a "Renew Now" button, click on this button.
It will show you the further billing details and amount to be paid with taxes, Click on Update.
It will ask you to add payment method like online billing or credit card and then you can proceed
Watch the below step by step video tutorial on how to How to Renew Your Zoho Subscription.