Wondering how to import leads in Zoho CRM? This blog will show you how we can import leads in Zoho CRM.
The Leads in your file can be easily imported into your CRM account. Just follow these steps to import leads:
Go to the Leads Module. In this module, From the Dropdown menu under Create Lead, click on Import Leads.

You can import leads in two ways
1) From Files       2) From CRMs
For now, you'll be exporting Leads from Files. You can import Leads from approximately four types of files.
1) .xls       2) .xlsx       3) .vcf       4) .csv
Let's import Leads from the CSV file, click on Browse and Select your file.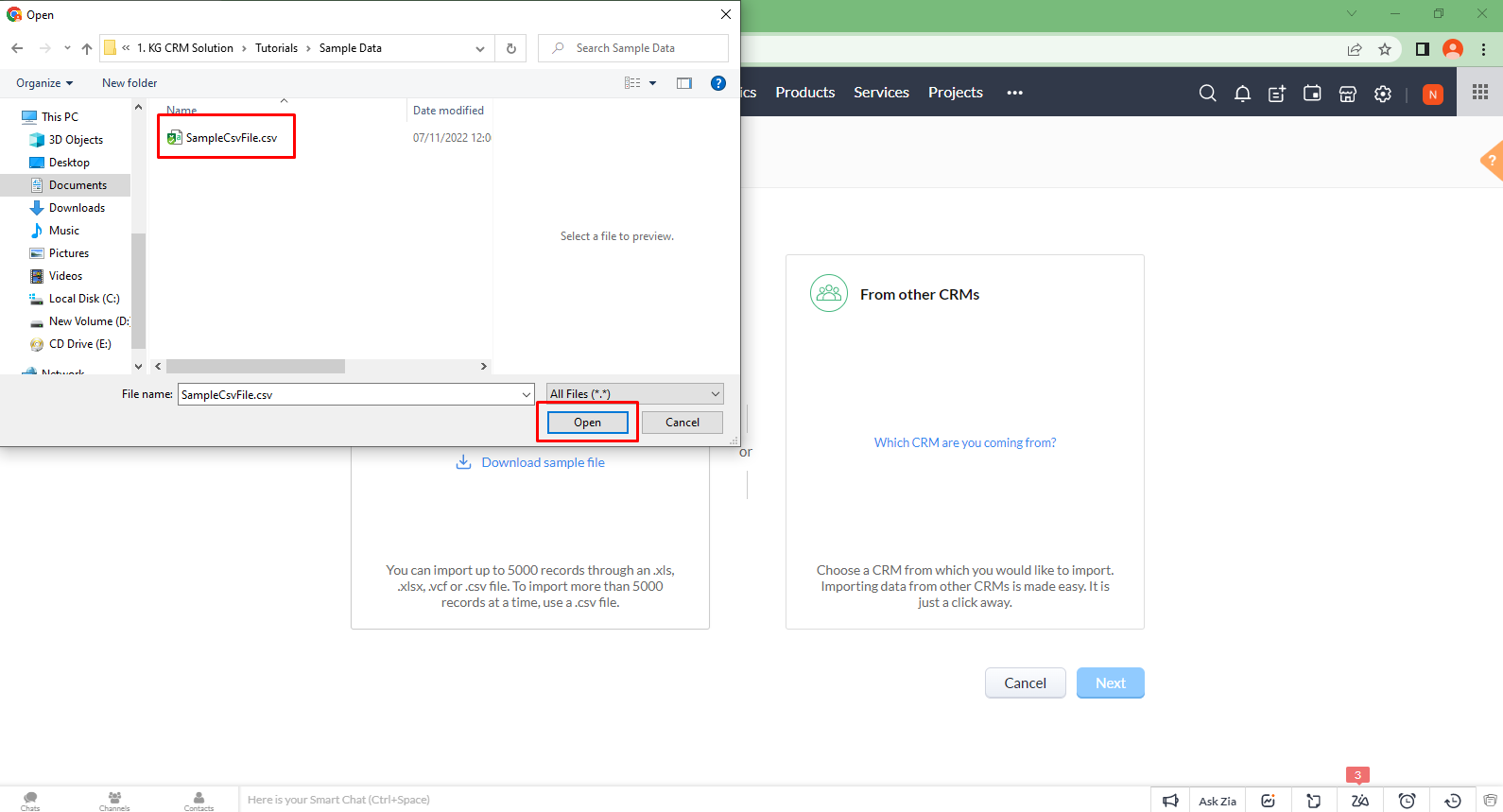 The file will be uploaded and processed shortly. When the upload is completed, Click on Next.

Select the Relevant option to add leads. You can easily add leads as new or update existing ones without any hassles. And if you want to do both, you can. Moreover, select Lead ID or Email from the Dropdown and Click Next to skip existing Leads with the same information.

Now is the time to do field mapping. All the fields available in your uploaded file, similar to the fields of Leads in CRM, will automatically be selected. You can modify them as per your need. Fields that are not identical will be skipped, and you can assign them CRM fields. After mapping, click on Next.

If any fields are not mapped, you'll see a warning message. Click on Yes, Continue.

Click Finish on the Next screen.

Leads will be scheduled to be imported. Click OK.
You'll receive a notification about the import's success when the Leads are imported.
After the successful import, refresh the page and see the Leads in the file.
Maintaining a log of the activities and leads in your Zoho CRM account is useful. KG CRM SOLUTIONS will provide you with a complete guide on how to import leads in Zoho CRM.
Watch the below step by step video tutorial on how to Import Leads in Zoho CRM.