Real Estate CRM Software For Your Real Estate Business
Our Real Estate CRM is a cloud-based, proactive intelligence platform that helps to manage relationships between buyers, sellers, and real estate firms. It empowers your real estate project teams to get more accessible, predictable outcomes on even the most complex projects.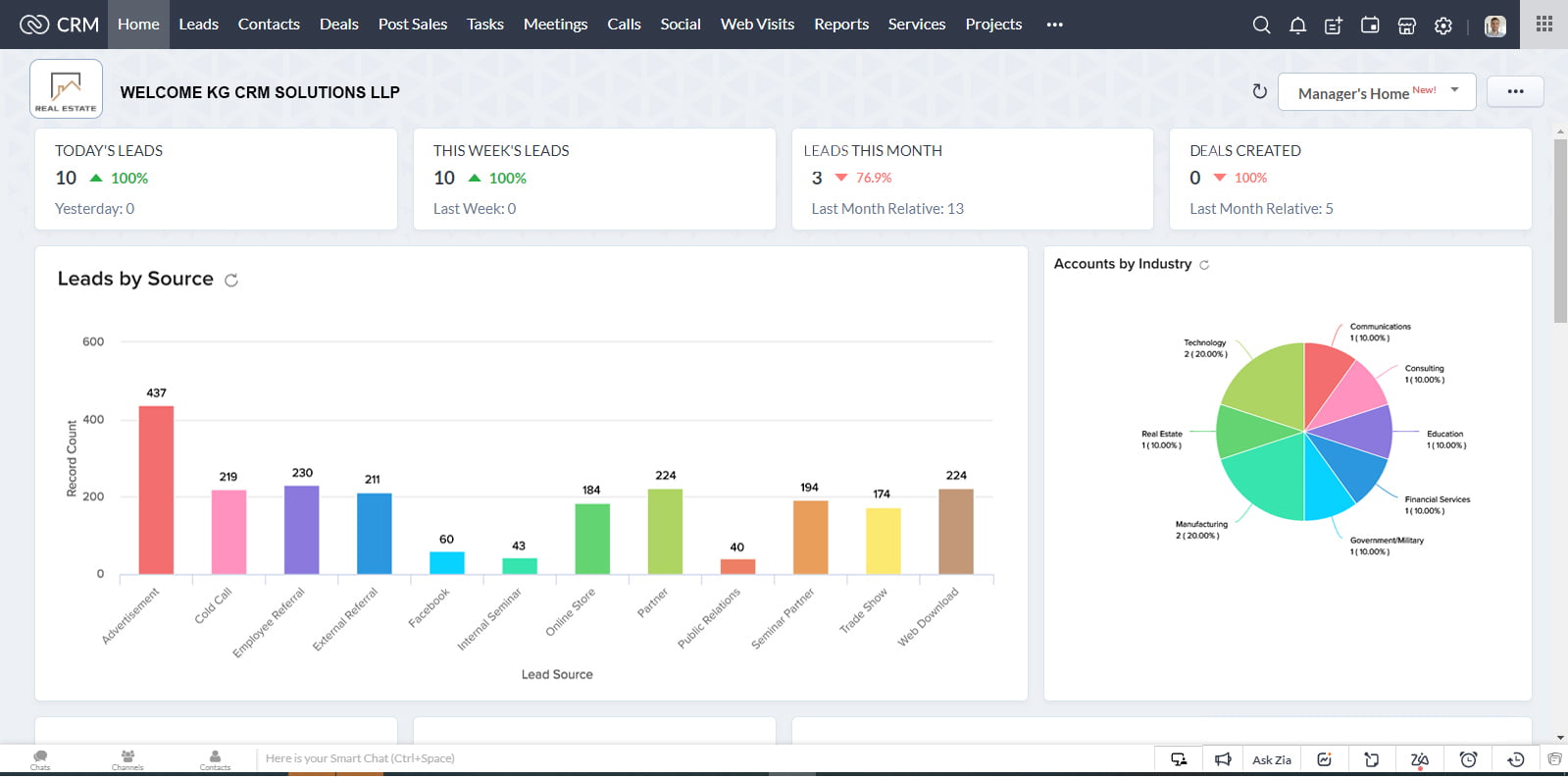 You can easily manage leads, boost productivity, and keep your team in the loop with our Real Estate CRM Software.
Our Real Estate CRM dashboards are a source of vital business intelligence that gives you a 360° view of the entire timeline, a visual presentation of all key metrics and an overview of operational processes.

Features:

Complete access, anywhere, anytime
Prioritize lead management
One platform for all properties
Personalized marketing campaigns
Manage all clients in one interface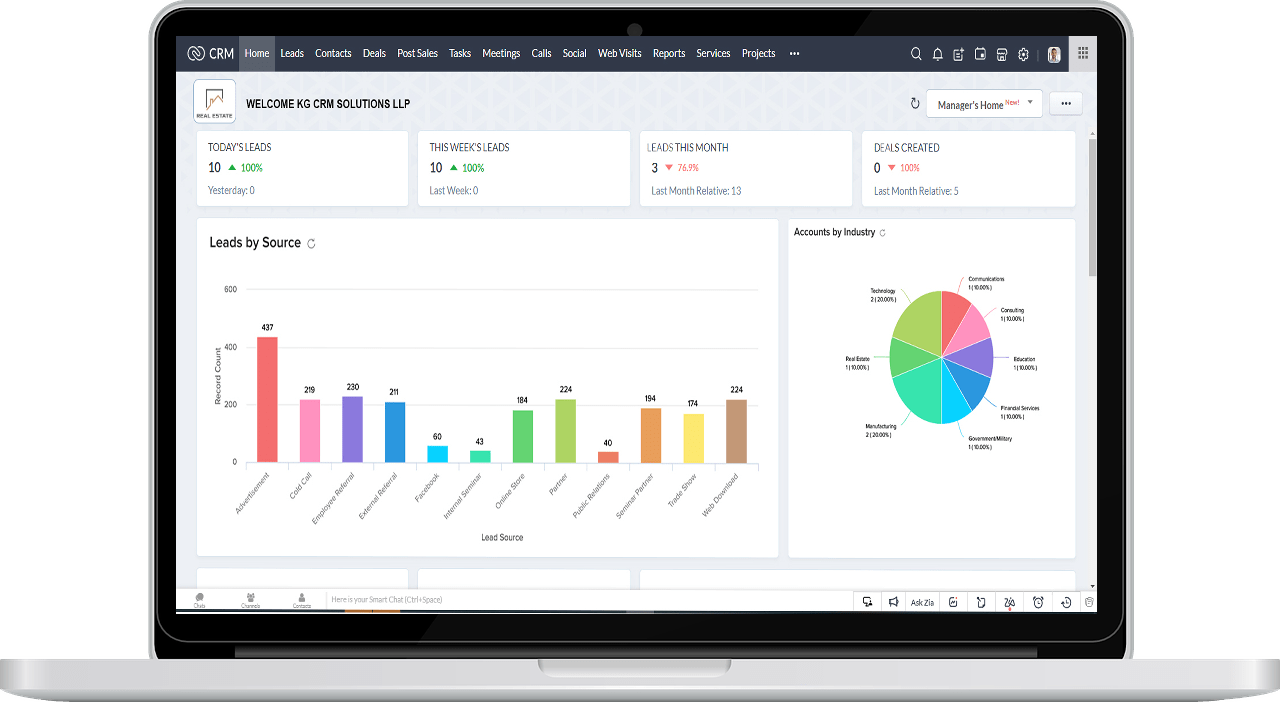 Manage leads with all essential follow-up tools of Real Estate CRM automatically. You can easily get qualified leads and explore time-saving integrations to improve efficiency.

Features:

Manage interactions and connect more buyers
Turns your contacts into relationships
Deals with extensive documents
Collect and manage actionable information
Figure out the decision-making process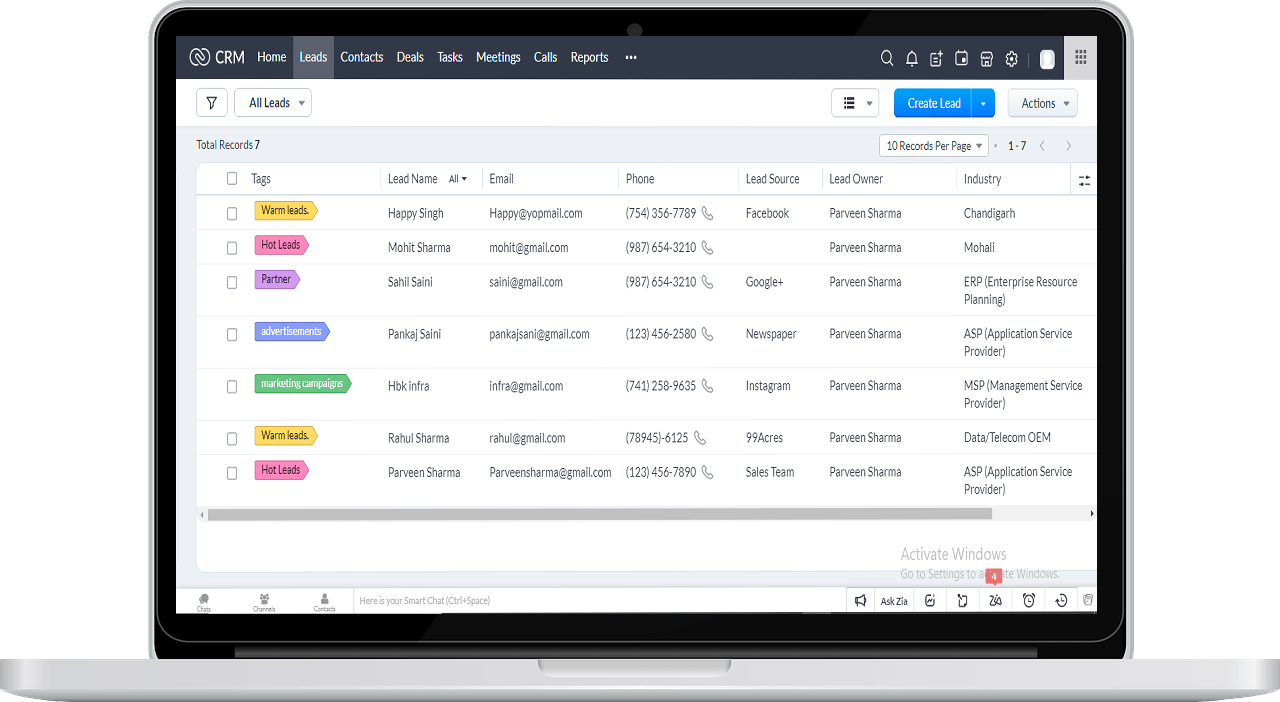 With our world's leading CRM Software for Real Estate Industries, you can get a cutting-edge design and robust training methodology to deliver innovative solutions and drive success.

Features:

Gather all property details and never lose your data
Track properties from prospecting, listing, selling and let
Centralize interactions and profiles for buyers, leads, sellers, and tenants
Helps in tracking marketing, interest, and promotions for properties.
Collecting all the communications and detail of every property.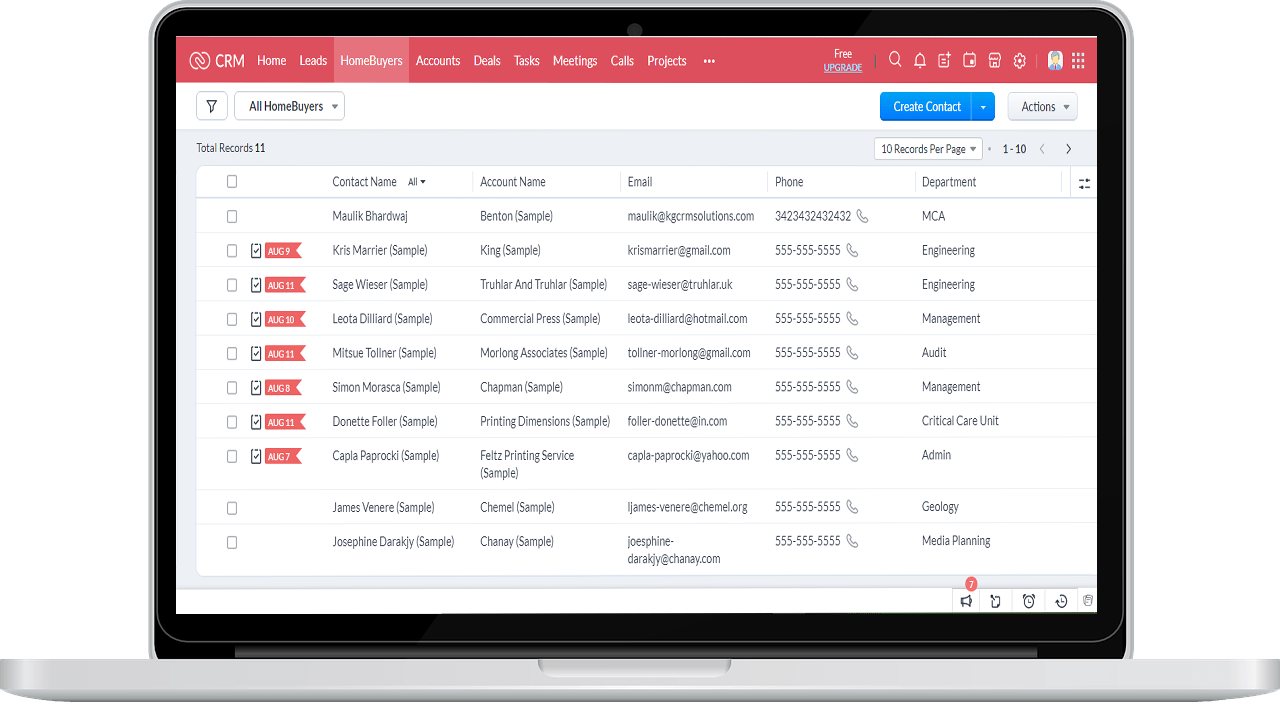 With our Real Estate CRM Software, you can easily create pipelines for properties, investors and buyers. Track conversations with clients, follow up, and digitally take notes.

Features:

Easily track portfolios
Import data fast for properties using integrated tools
Gain insightful reporting on business performance
Classifying leads through automated processes
Streamline real estate administration processes to make adding new properties
Keep an eye on every deal and reduces the chances of missing out on some of the best deals. See your business performance and manage every aspect of your sales business.

Features:

Create effective marketing campaigns and generate more leads
Gathering and organizing information on properties
Move from the initial to final stages of the sales cycle
Store information about each deal and get access to make predicted decisions
Meet your leads where they are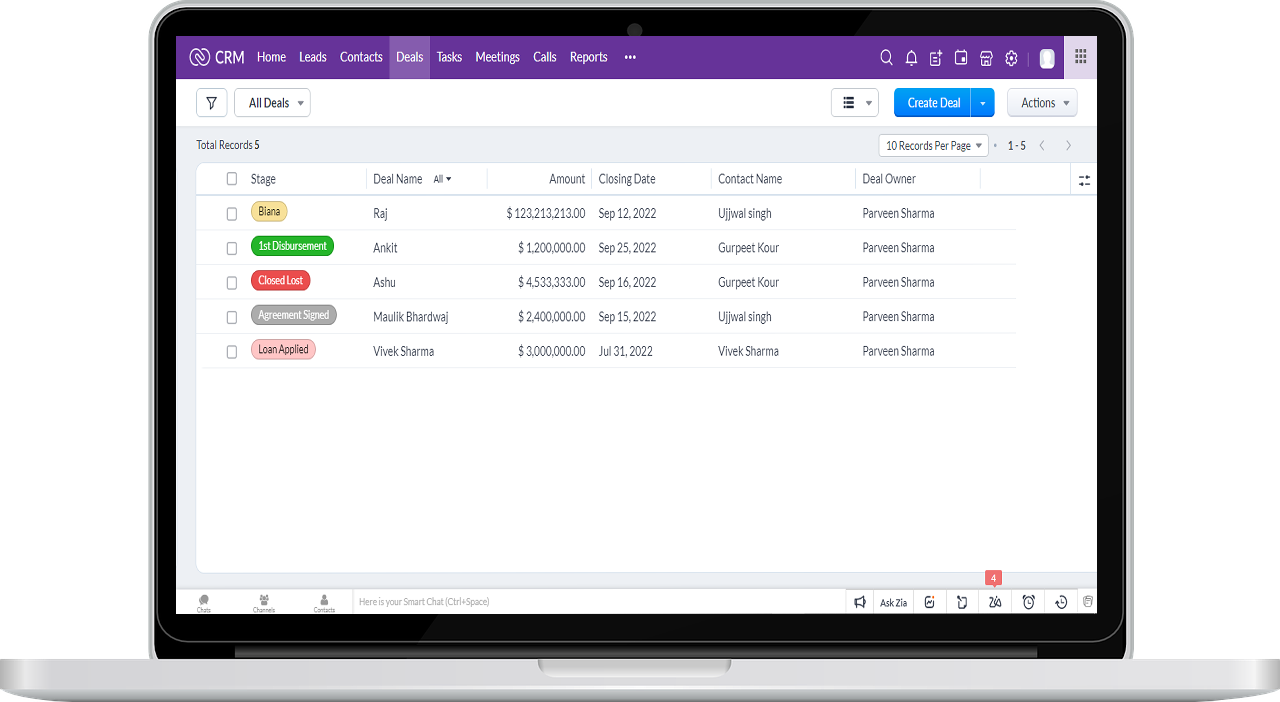 Collect all the communications and detail of each client and centralize interactions and profiles for buyers, leads and sellers.

Features:

Send proposals faster and win more listing
Demonstrate value and impress leads
Send personalized digital pre-listing kit
Receive instant notification prospect has read
keep their brand consistent across the board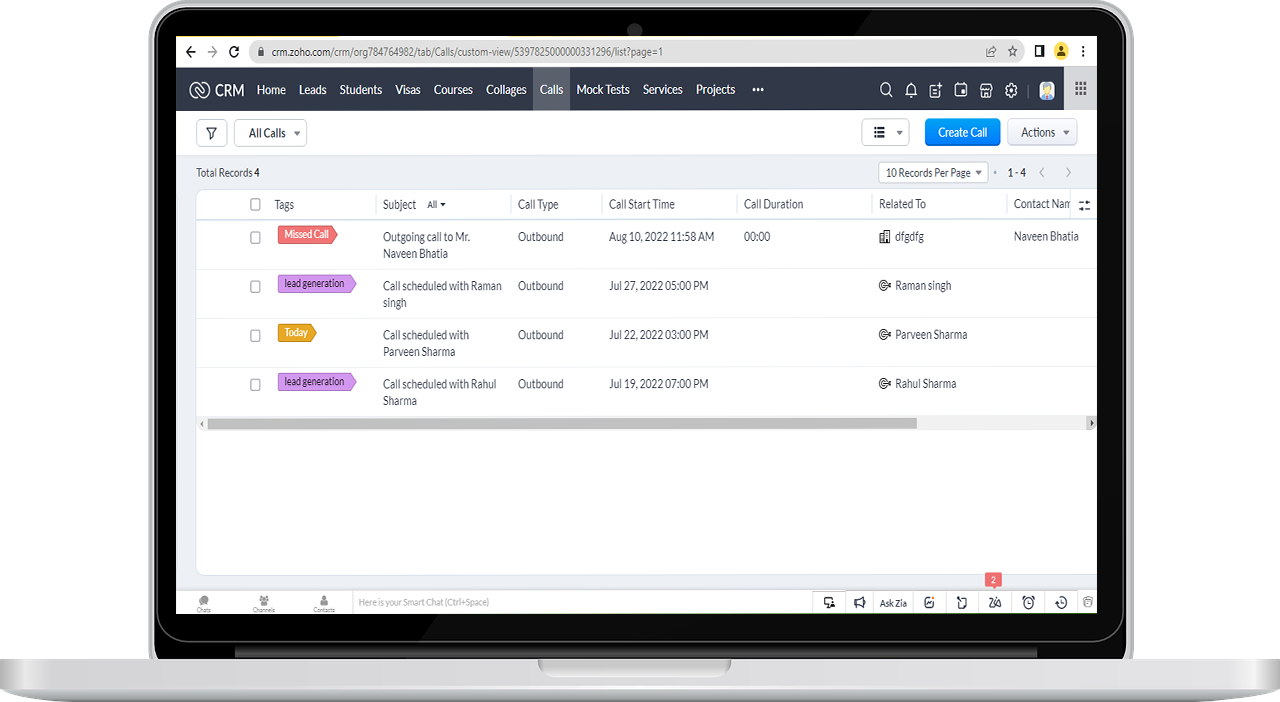 CRM systems in real estate enable you to track messages and reminders for checking with existing clients and following up on new leads so you don't miss any chance to close a deal.

Features:

Track the leads and check the status
Connect potential clients to maximize profits
Make insightful decisions with in-depth analysis
Keep your customers well-informed and resolve their problems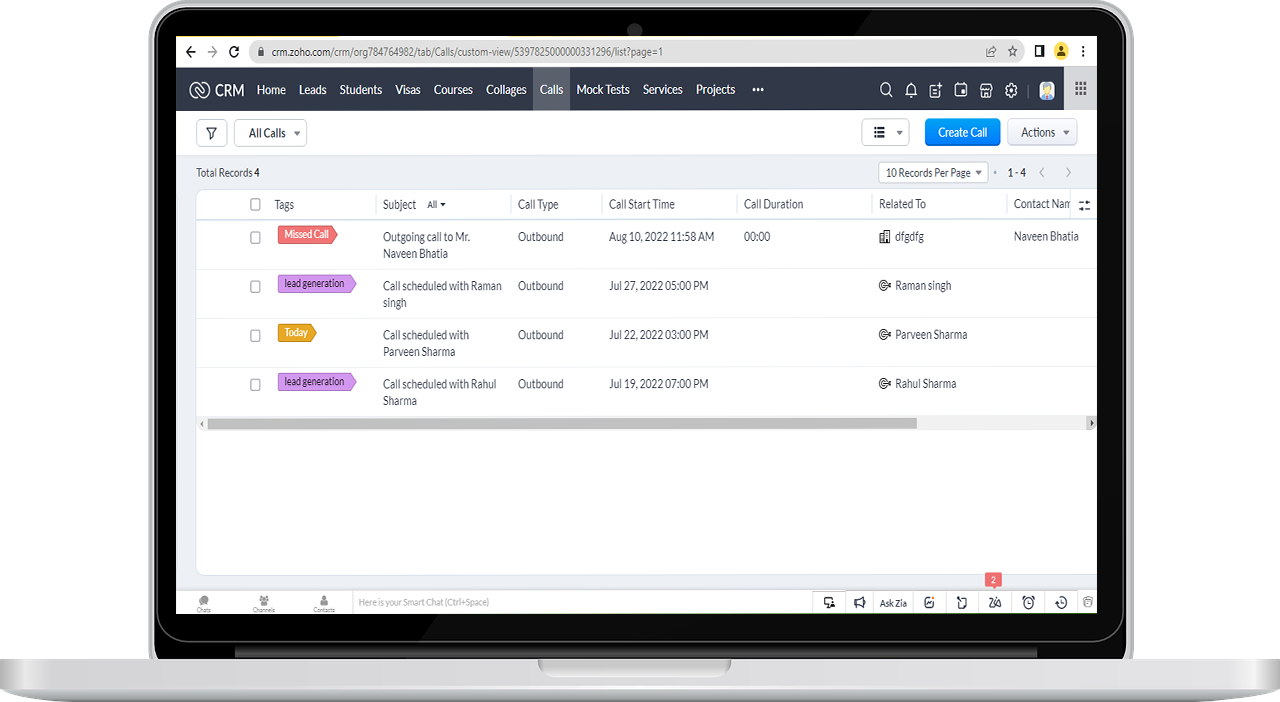 A comparison between the Traditional and Digital ways of conducting this business
| Item | Tradional Way | Zoho CRM |
| --- | --- | --- |
| Lead Management | Realtor had to keep a manual record of all the leads. | All the leads are present in the CRM Online. |
| List of Properties | Realtors must maintain all the properties on piece of paper. | All property list is available online just a few click away. |
| Maintaining Records | Maintaining records was a tough job in the traditional way as a realtor would have to bear with a lot of paperwork. | All the records and data are stored online with the help of Zoho CRM. It has reduced the burden of realtors. |
| Daily Activities | Realtors have to keep track of daily activities manually like calling the clients, visiting the property. | The time spent on the traditional activities gets reduced with CRM as everything gets done automatically. |
| Follow-ups | The follow-up with the clients involved a lot of calling. Sometimes it was possible that an agent might forget about taking a follow-up from a client. | The status of the deal is continuously updated with CRM, so an agent does not miss a follow-up from any client. |