Best CRM Software For Insurance Agencies
Grow your revenue and profits with intelligent automation and integrated tools of our Best CRM Software for Insurance Companies. You can build strong customer relationships and use process automation to help your team stay efficient. Get a user-friendly interface for quick adoption and AI-based sales assistance to stay on top of your tasks.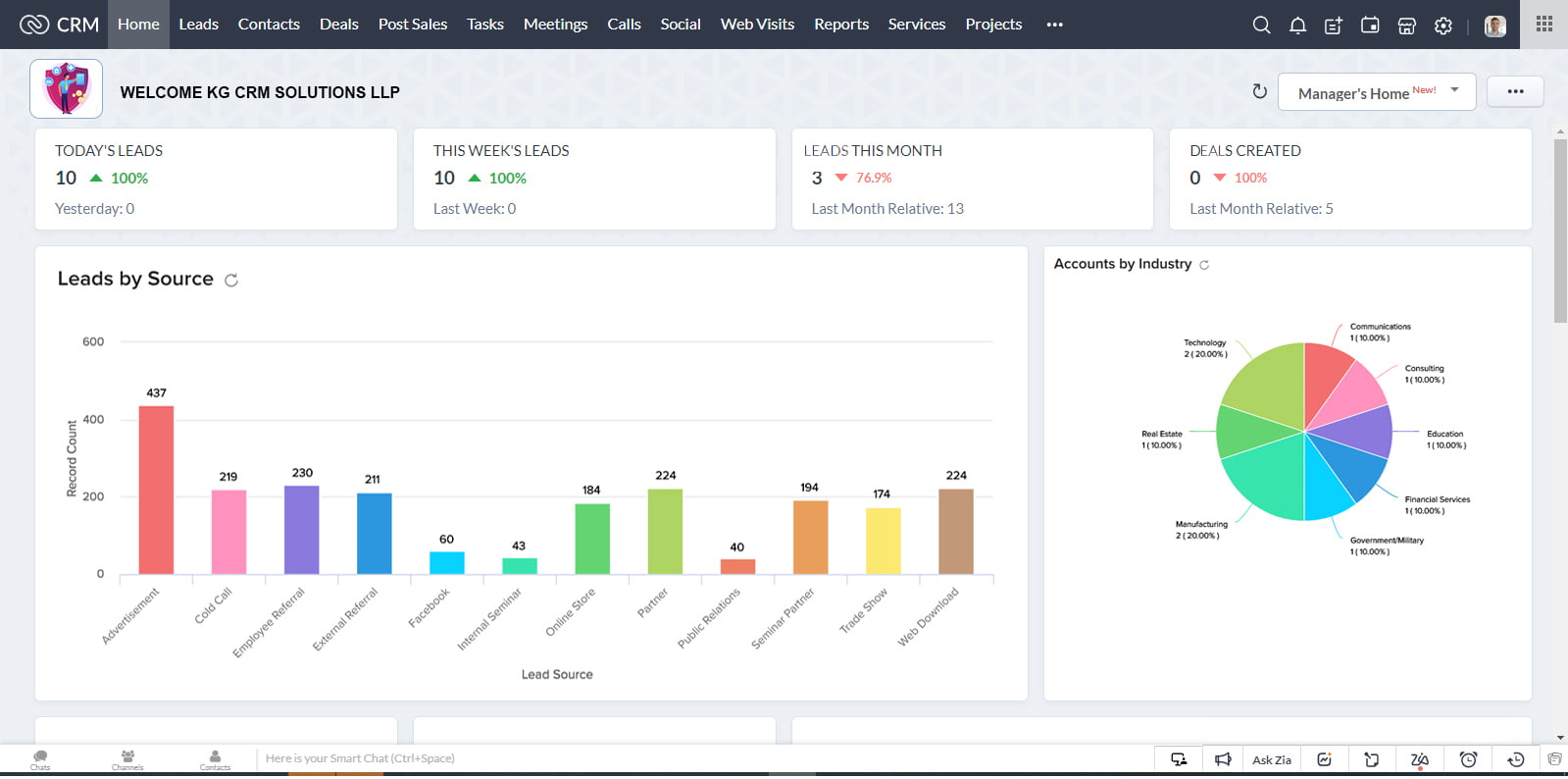 CRM Software helps insurance agencies to engage their customers through email, live chat, phone calls, and social media platforms. It provides a combined view of all interactions along with real-time notifications.
Insurance agents can manage multiple tasks and track ever-changing information to work in a fast-paced environment. CRM Software can help to easily calculate orders, reviews, shares and other activities in your business.

Features:

It helps in the following:

Strengthening data security
Tracking leads efficiently
Automating manual tasks
Personalized interactions with prospects
Improve customer experience and resolve claims faster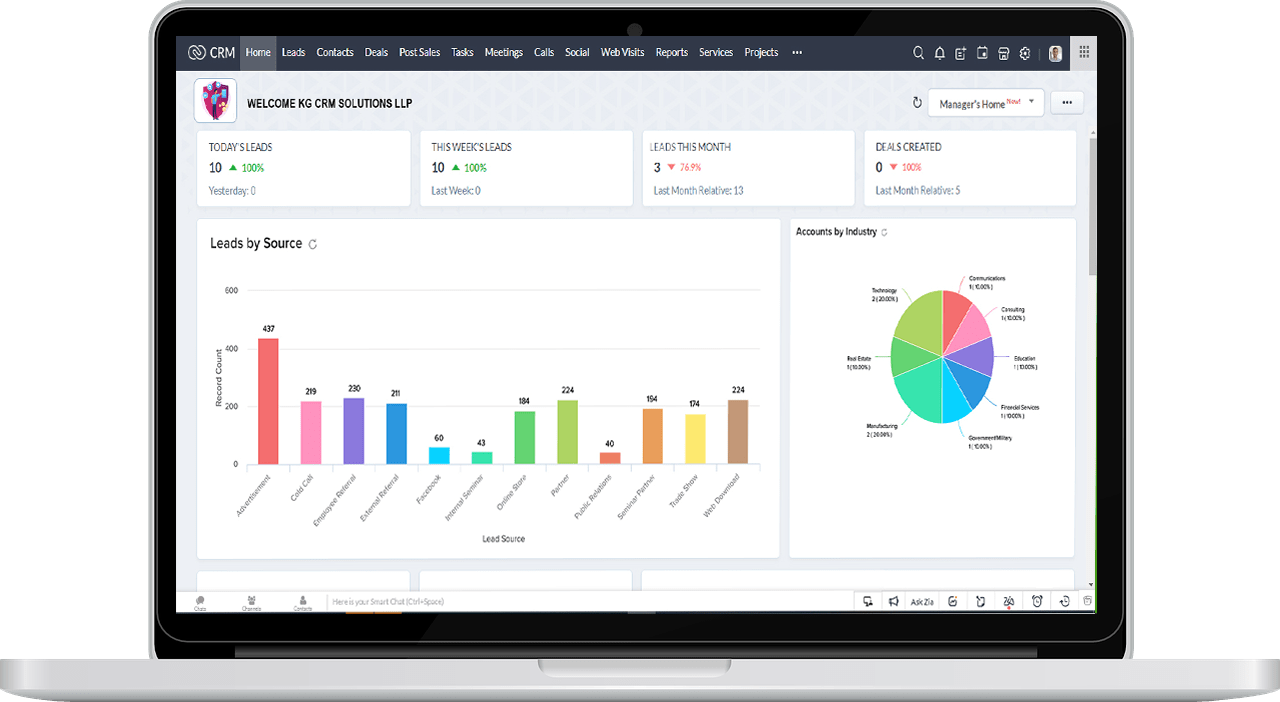 Our CRM Software for insurance companies empowers large insurers to radically cut costs and respond to swiftly changing customer and community needs and demands in real time.

Features:

Enhance relationships with clients
Organize leads and claims
Manage multiple policies in a single platform
Collect potential customer information
Get in-built security measures to protect data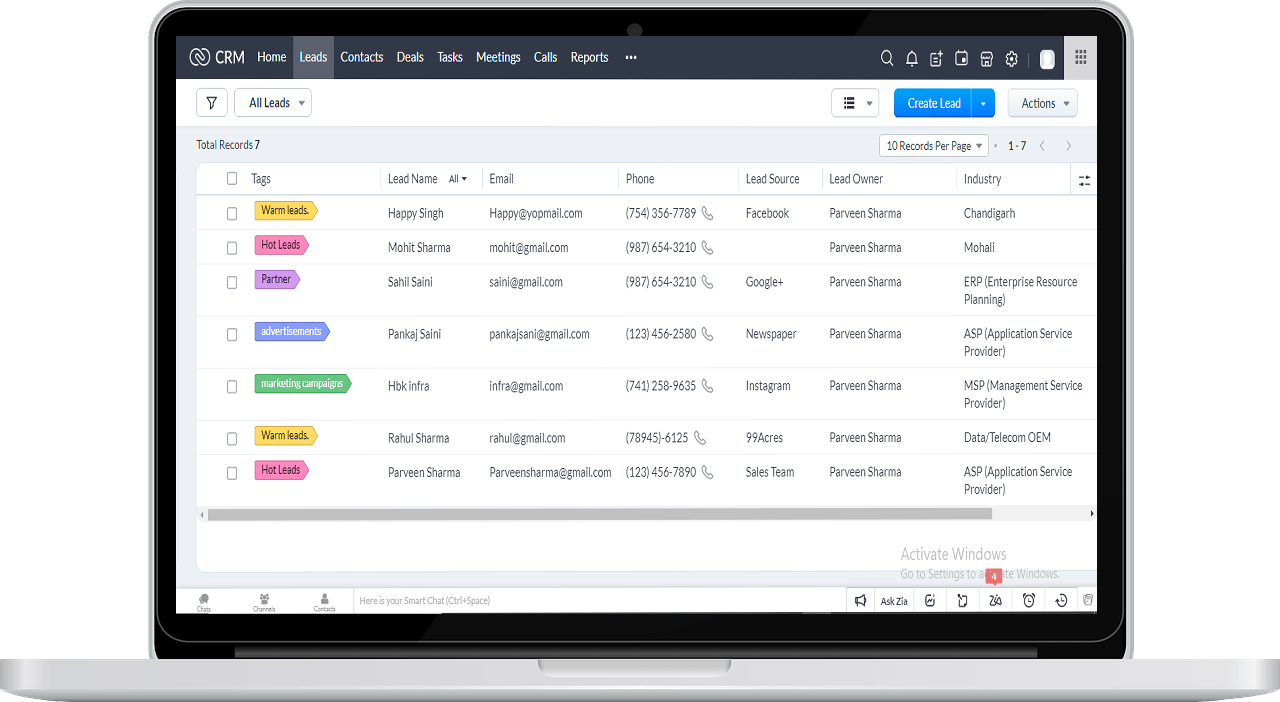 Make policy servicing faster by providing a 360-degree view on a single screen. With CRM Software, users can quickly create layouts including demographics, transactions, payments and interactions.

Features:

Streamline and automate processes
Faster customer onboarding
Track opportunities with top-class tools
Gain a complete picture of interactions, requests, and opportunities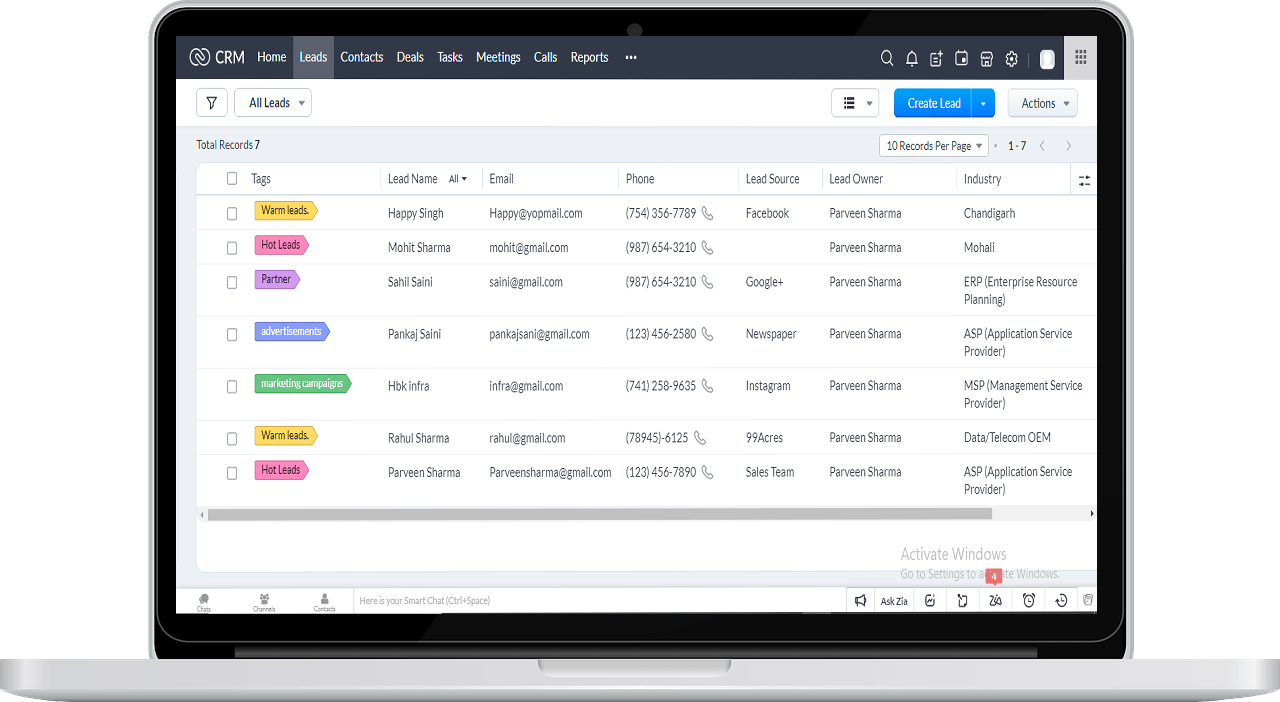 Managing leads is the most demanding task for insurance relationship managers. CRM Software helps to solve issues and track information from multiple channels.

Features:

Get an automated renewal alert feature to notify customers
Resolve billing errors and ensure timeliness of renewals
Track the necessary information
Carefully review the insurance plan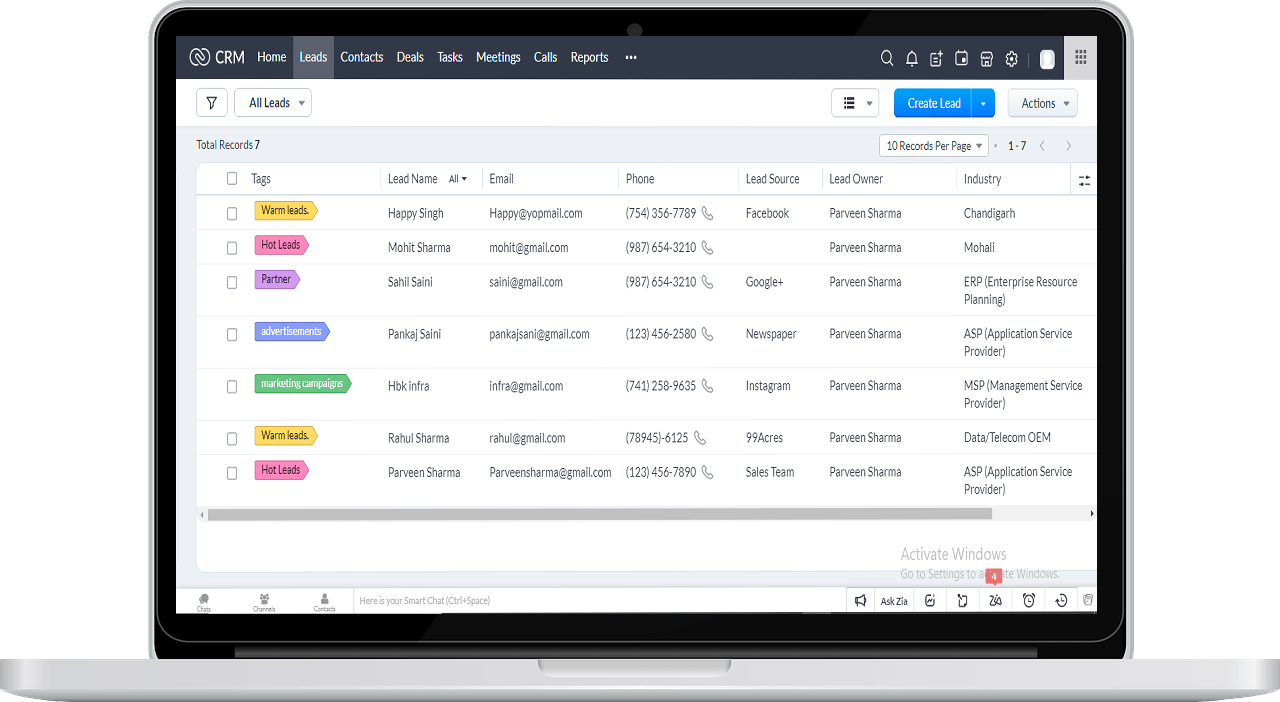 Manage multiple policies on one platform! Our CRM software enables you to handle customer data for numerous policies and set up the layout for your offerings. Keep your policyholders organized and get a complete view of different policies.

Features:

Leverage the data you have in your CRM
Generate sales forecast
Visualize key metrics
Automate mundane activities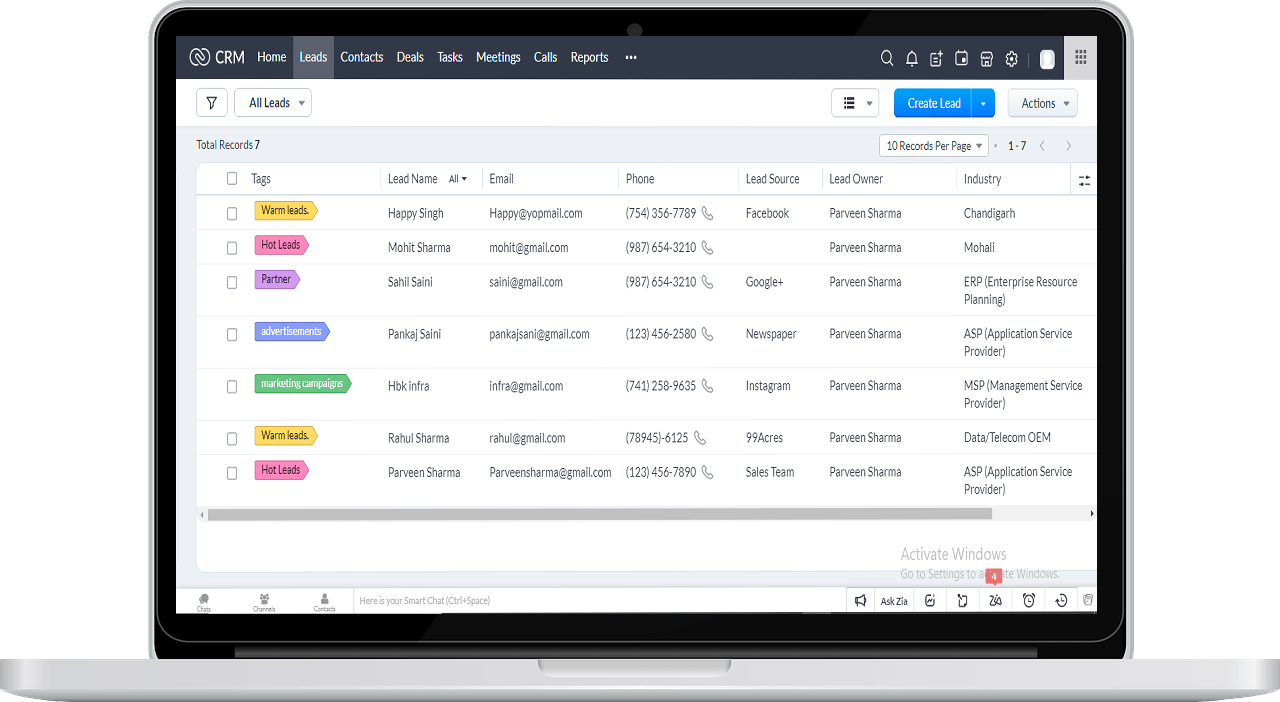 The best Insurance CRM Software provides an in-built feature that allows you to call the client directly from the application. It helps to organize meetings and schedule conferences quickly.

Features:

Create a checklist and automate specific tasks
Get in touch with clients through a single click
Maintain records and store data safely in the cloud
Gain the trust of new insurance leads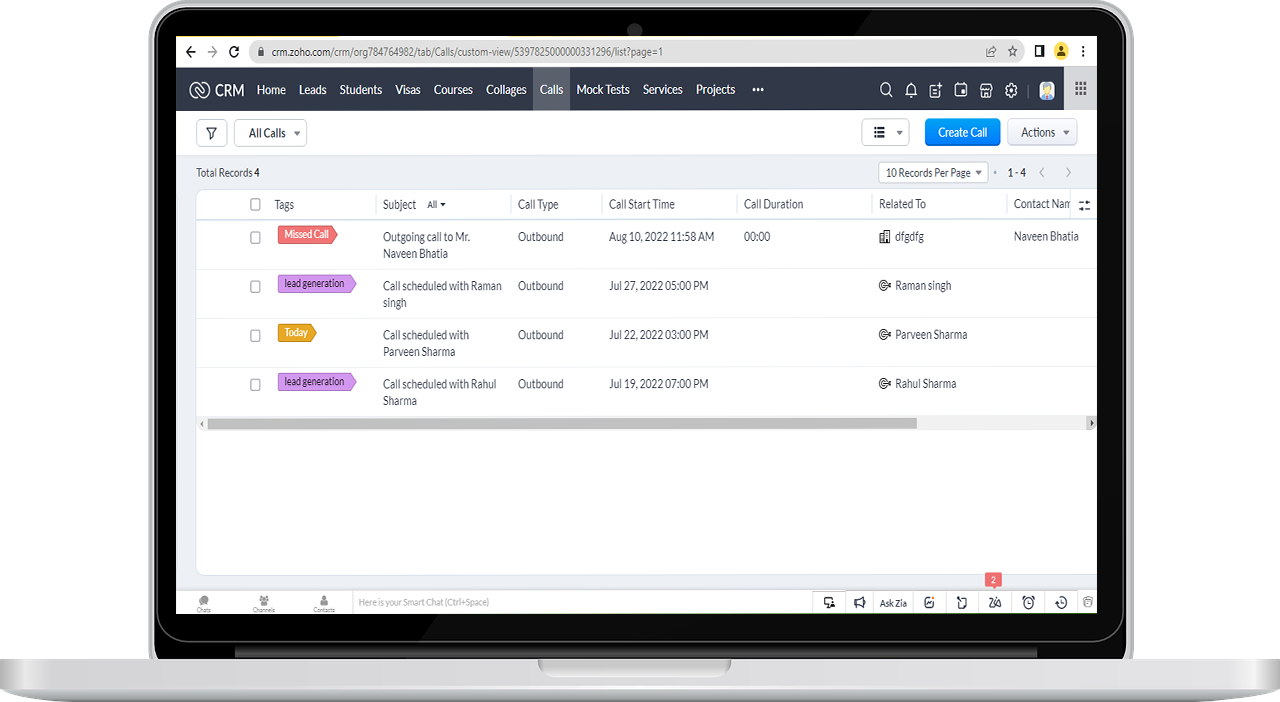 A comparison chart for traditional and digital insurance practices
| Basis | Tradional Way | Going digital with Zoho CRM |
| --- | --- | --- |
| Cost of operation | Traditional way of insurance involved a high operating cost as there was a need to open multiple offices. | You can manage all your clients from one place so the need to hire more agents and brokers is done away with. |
| Communication | There was no direct communication channel between the insurer and the insured. The agents or brokers acted as an intermediary. | The insurer can get in touch with his clients through a single click of a mouse in Insurance CRM software. |
| Paperwork | A lot of paperwork was required to be done. | Maintaining records has been made easier with digitization as all contracts are stored safely in the cloud. |
| Claims | Having to deal with paperwork made the process of settling the claims very slow. | Almost nil paperwork makes the task of disbursing claims simple and quick. |
| Data security | Chances of confidential data breaches were high in traditional insurance industries. | The data breaches chances are very rare as the third party cannot have authentic access to the data stored on the cloud. |