Get a perfect CRM Software for your Healthcare Industry with industry-specific solutions that will help to manage patient information, improve patient acquisition strategy, service, and engagement, and automate sales and marketing processes effectively.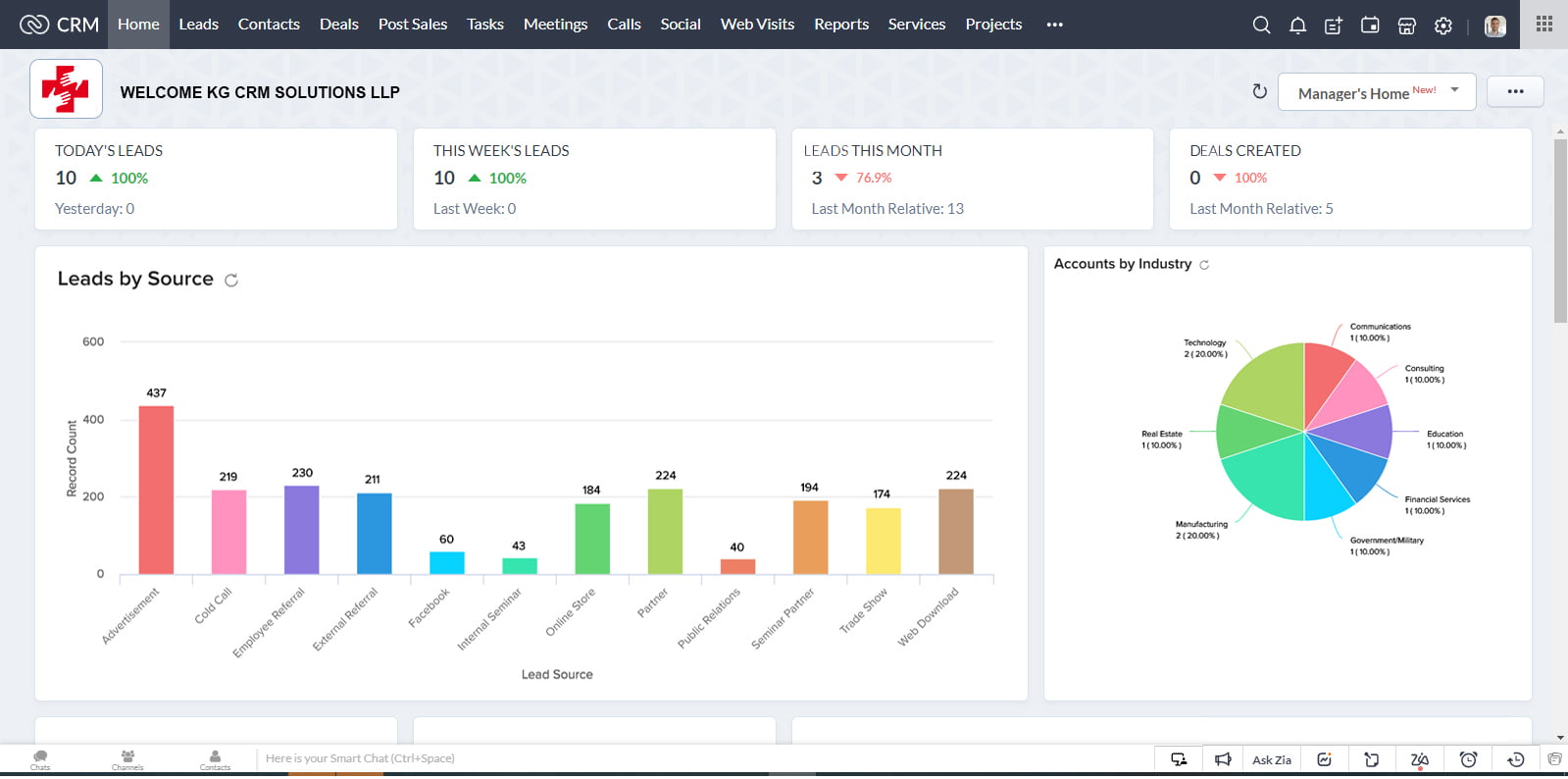 Our CRM Software for healthcare industries is a customizable solution for medical sales reps to improve engagement with healthcare professionals.
A combined view of all the interactions and real-time notifications across all platforms.
Features:
Revenue Management
Nullify errors and track details
Enhanced data security
Daily Expense & Medical Waste Management
Quick and easy access to the records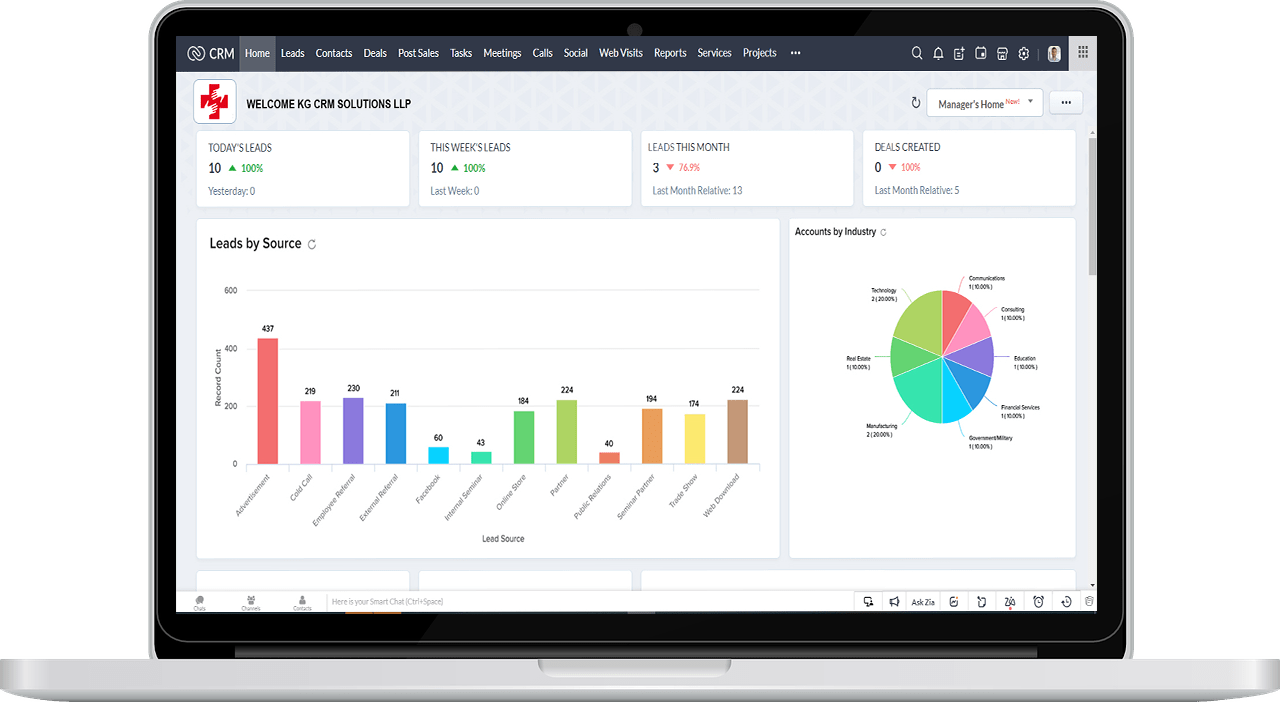 Seamless OPD section in which patients see a specialist doctor and a range of other health professionals.

Features:

Multiple Reimbursement
Online Doctor Consultation
Email Appointment Reminders
Virtual Consultation
Easy-to-use Online Scheduling System
An improved workflow that allows you to access patient prescription records easily. It helps to make the right healthcare decision with ease.

Features:

Online Patient Scheduling
Access the Online Medical Advice within minutes
Access the medical imaging referrals
Access medical certificates
Speak with a doctor online
Stay updated with the patient's journey and accept or reschedule appointments on the go!
Features:
Book appointments and get an online consultation service
Confirm your details
Book online appointments with a tap
Increase wellness benefits usage
Allows for 24-hour scheduling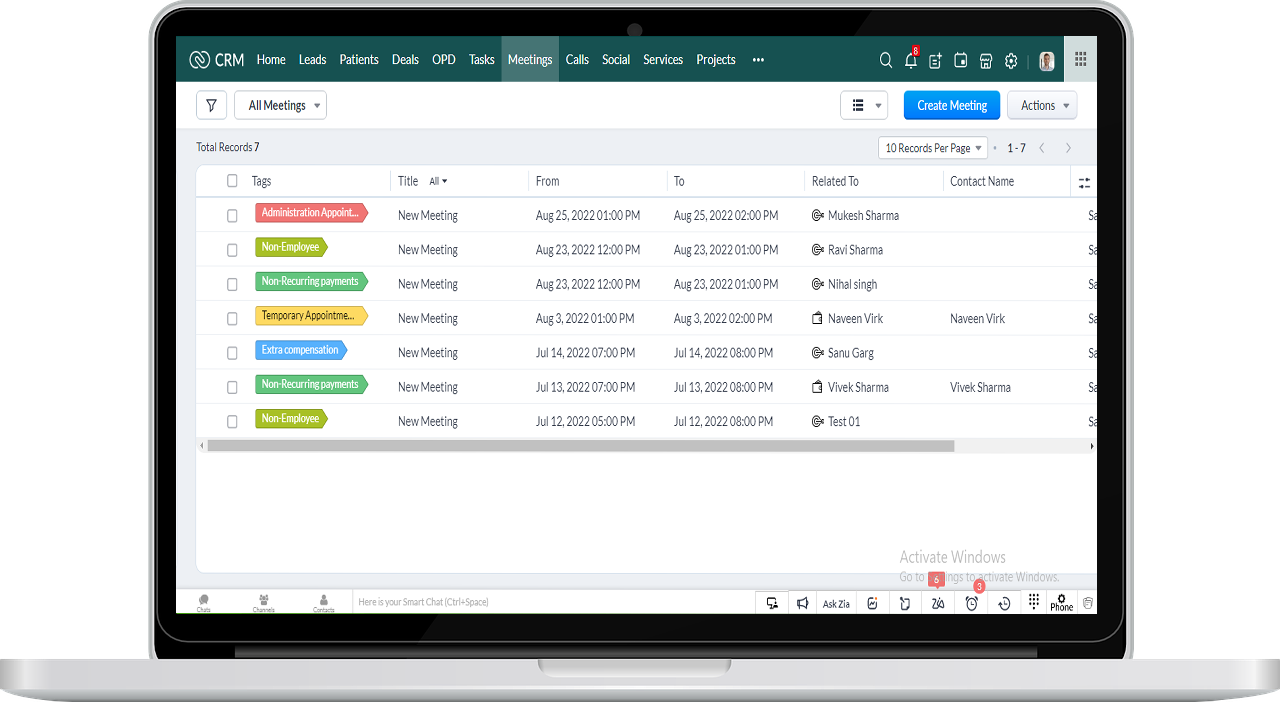 Healthcare CRM Software provides a panoramic view of each customer and encompasses all the data you collect, store, and analyze.

Features:

Proper system for storing, organizing, and managing critical health statistics
Easily Track and monitor complete operations
Assist with diagnosis and treatment, manage documentation and reduce errors
Get the information across healthcare systems
Our Healthcare CRM Software is designed to provide valuable reports
and metrics for daily clinic work analysis.
Features:
Optimize business
processes and administrative tasks to get updates
A strong feedback
system
Recording and
providing feedback on various aspects of healthcare
Finding relevant
client records about certain diseases
A comparison chart for traditional and digital healthcare infrastructure
| Basis of comparison | Tradional Way | Going digital with Zoho CRM |
| --- | --- | --- |
| Speed of service | In the absence of digital methods, it was difficult for the patients to reach for a doctor on time. | Using a CRM can provide accurate information to the healthcare authorities about the doctors on duty easily and quickly. |
| Convenience | To know about a patient's medical record, a doctor had to conduct multiple tests every time. | CRM has all the information about a patient's medical history. So, one can avoid repetitive tests. |
| Monitoring | Monitoring the patients required to make frequent visits and thus kept the doctors occupied and unavailable for new patients. | The doctors can check the patient's health information updated on the Healthcare CRM by a nurse or an attendant. |
| Privacy | Chances were that a patient's record could be accessed by anyone. | A person's medical record remains private and safe in CRM software. Only the authorized parties have access to this data. |