Centralized Database & Analytics Solutions
From ideation to implementation, we believe a true partnership is built around integrity and trust. Target the best opportunities for future growth and profitability!
Discover Your Data's Destiny
Why Should You Talk To Us?
Centralized Database & AI Analytics Services Around The World
Make Data-driven Decisions & Uncover Actionable Insights
We provide the best selection of fully-managed connectors. Our pipelines update automatically and continuously keep you focused on game-changing insights. Entrepreneurs can make confident data-driven decisions to power growth and consolidate performance data with self-service analytics tools.
Benchmark your business today by building targeted growth strategies. Our Database & Analytics Solutions are designed to assist non-technical departments in getting to grips with their data in a way they didn't believe was possible.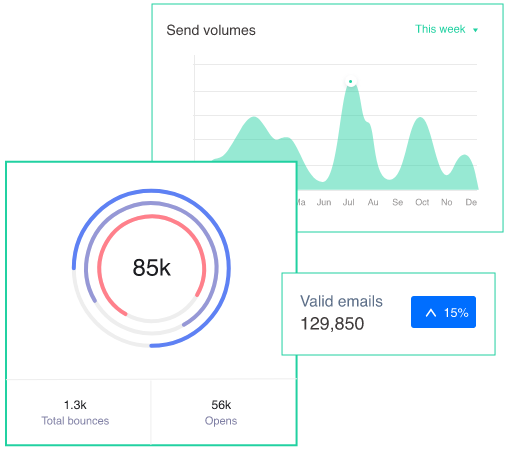 Predictive Analytics & Database Solutions
Our Centralized Database & Analytics Solutions combine traditional statistical methods with innovative data mining techniques. It helps identify particular risk factor combinations that predict future outcomes. We give you cutting-edge analytics solutions that provide precise, actionable results to assist you in gaining a competitive advantage. It can reduce loss ratios, improve operating results, optimize effectiveness, and identify operating costs. So let's identify risks together!
You can use data analytics to inform business decisions and minimize financial losses. Our predictive analytics and database solutions would suggest what could happen in your business after changes. We help to expedite integration projects, manage data pipelines, empower less technical resources and promote data integrity. Make accurate and up-to-date data across your business and get the most value out of your data.

Risks are everywhere in business; that's why we give you advanced data analytics solutions that help to understand risks and take preventive measures. You can also use data analytics to limit losses after a setback occurs. Database Analytics lets you identify where your weakness lies and what can be done to fix this problem. Besides, you can restructure business processes, improve efficiency, and evaluate costs effectively.
Use Centralized Database and Analytics Solutions to diagnose the causes of data breaches by visualizing relevant data. We assist you in speeding up your data analysis without any redundancy. You can change your data extraction workflow and save time by eliminating the need to build main data pipelines internally. Unleash your full potential using data with us!